Argentinian stencil artist Cartoonneros is in town again, this is hard to miss if you are paying attention in Shoreditch.
A few days ago I had the honour of visiting a posh west end gallery (private, appointment only!) in the company of Cartoonneros and after, rather than go for a caffeine fix as I had anticipated, Cartoonneros said "stick with me, I got something to do in Piccadilly". So, trying not to cramp his style, I followed at a discreet distance and captured a few additions to the chaos and colour that surrounds Anteros and his errant arrow. Enjoy the vid, sorry about the sound.
Cartoonneros has a new show at The Pure Evil Gallery with an opening event this Thursday, the third time he has used and abused the Pure Evil hospitality. Be there, no excuses.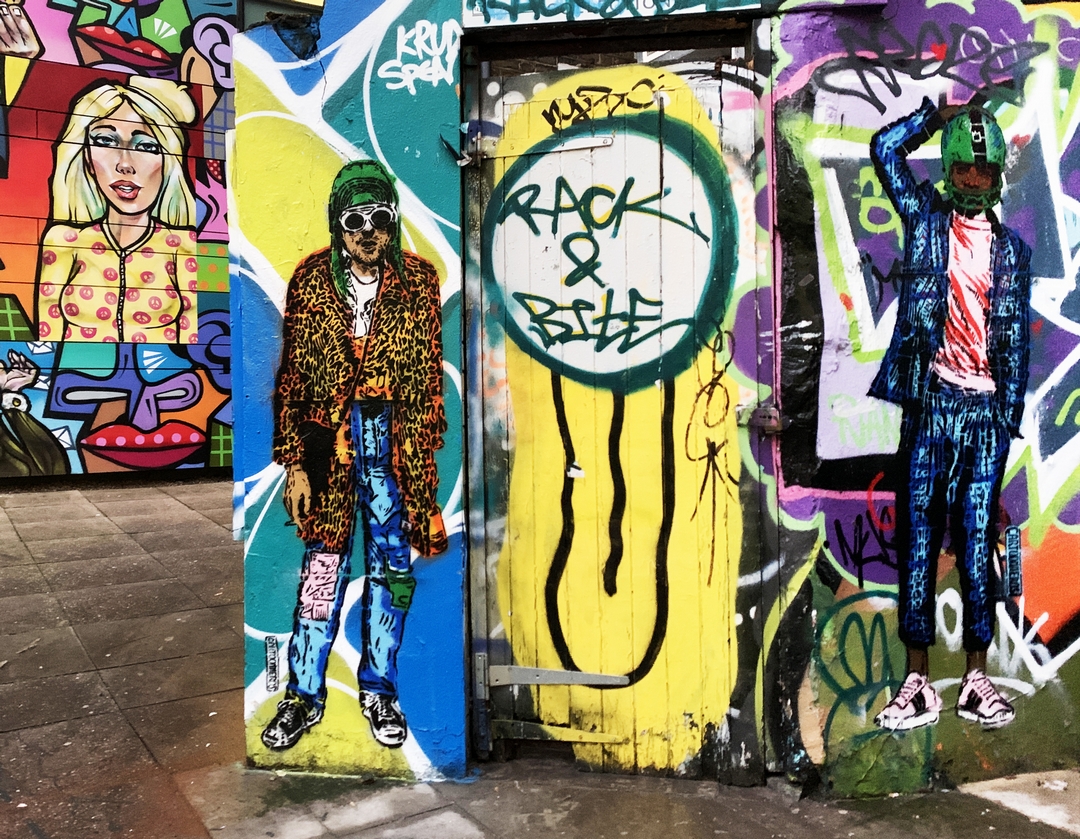 Cartoonneros: "Surviving England On Ten Pounds"
Thursday 26th Jan 2023, 6-9pm
Pure Evil Gallery
98 Leonard Street,
Shoreditch