Taking Liberties!

Jamie Reid political work 1970 – 2020
Horse Hospital, Colonnade, Bloomsbury
London WC1N 1JD

Opened March 6th, extended to end April
Jamie Reid is the activist artist who is probably best known in popular culture as the artist behind the Sex Pistols album artwork. The Horse Hospital in London has a retrospective exhibition of Jamie Reid's artwork which, like a huge amount of cultural activity, is now spilling its guts to a vast empty space.
Jamie Reid is based in Liverpool and has done a remote control commentary of the exhibition, speaking to a short camera walk through and it is absolutely fascinating to hear the purposes and origins of the art and the multitude of protest causes it supported. That's coming up below later, circumstances mean Graffoto didn't get to see the exhibition but it is interesting to look at just a few examples of street art with Jamie Reid's influence stamped all over it.
Starting with the man himself, here is the entrance to Reid's Islington exhibition "Time For Magic"

Jamie Reid, 2011
Shepard Fairey, who makes no secret of his willingness to pick and choose from his favourite influences had the good grace to credit this as a Reid/Fairey collaboration.

Shoplifters Welcome, Shepard Fairey after Jamie Reid
Corrosive8 has himself a history of activism and protest art, the Reid influence can't be denied indeed this is based on a Reid image. Borrow from the best.

Corrosive8, 2019
ACE, Rider and Faile are all street artists whose aesthetics channel Reid's collage style.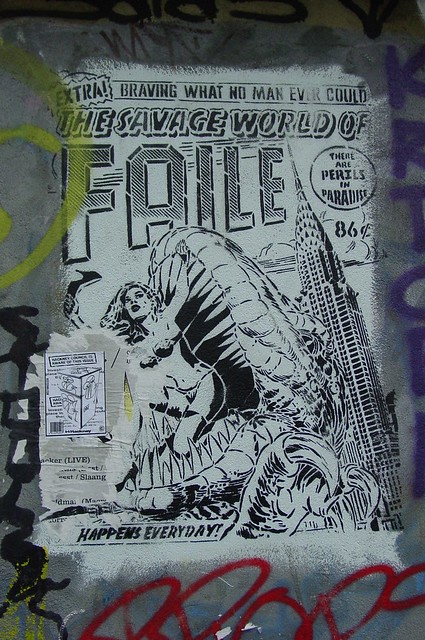 Faile (cheeky MN sticker included), 2008

ACE, 2008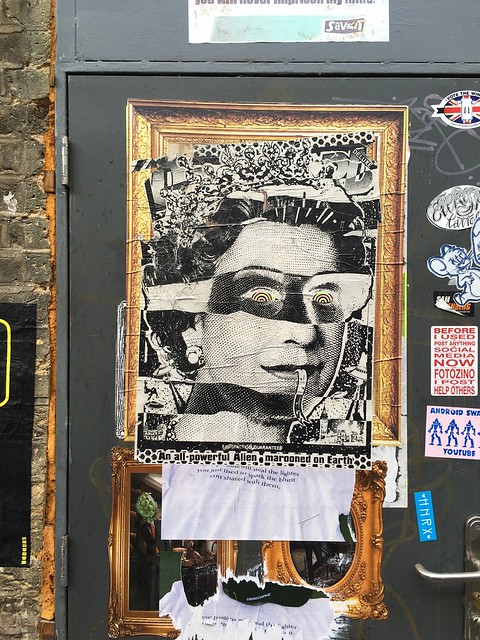 Rider, 2017
There are so many more but the point of this is the fascinating "artist talk" on the exhibition at the Horse Hospital, a stunning venue sadly threatened with closure. Enjoy.
Jamie Reid has released a very limited edition print in support of the Horse Hospital, details HERE

"God Save The Horse Hospital", Jamie Reid, 2020
All photos Dave Stuart except Jamie Reid print image courtesy Horse Hospital
Artist links are in the text